Ah, Spring is here. Finally! Have you stopped to smell the crocuses?
We are celebrating Spring by sharing beautiful artwork and insights from our latest podcast episode, "The Power of Partnership," as told by Liana and special guests Joanne Yun & Natalie Soud, co-founders of The Garden Journey. We hear how and what they created together as artists, business people, and entrepreneurs who identified and leveraged one another's strengths for their mutual growth and success - in partnership. This is applicable to so many things in life! Listen to an excerpt below and the full episode HERE.
Joanne and Natalie created their first product, Tarot Cards. They showcase their original botanical artwork in a tool for self-discovery and reflection. Check out these examples:
Listen to an intro and episode excerpt here:
Access full episode wherever you get your podcasts or click here.
TGJ & Monumental Me in pictures on social: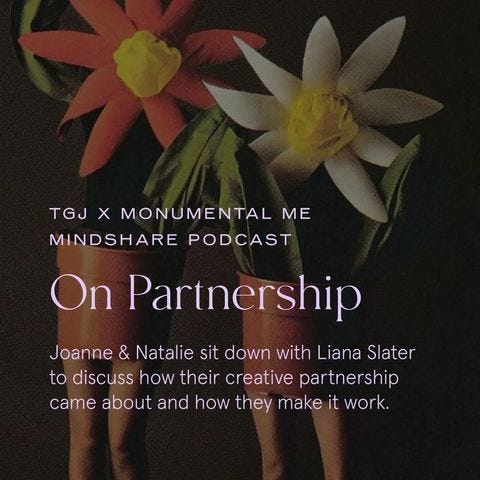 Thanks for joining us on substack and please share this content and encourage a friend to subscribe. We all know someone who could use a boost today. Then take a break outside and enjoy the beginning of Spring ~ fresh air, nature, and beautiful things are natural mood boosters and anxiety chasers. Just in case you need it.
🧡Liana & Michele